Testing the Speed of this mirror
Disclaimer: These speed tests are not because this mirror is being used to compete. On the contrary, this is meant to help Ubuntu users in Asia-Pacific.
All tests ran a total of 3 times and the mean duration was taken. Numbers are rounded to the nearest whole number. Timing is measured in milliseconds.
First Test: To download ls-lR.gz in the shortest time possible.
Testing from a machine, using Singtel Broadband in Singapore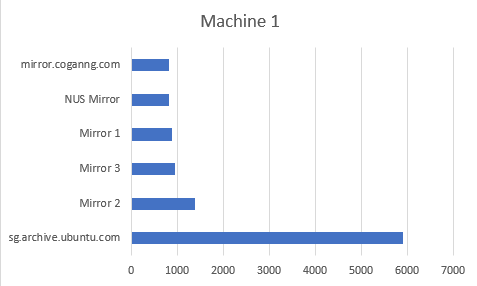 Second Test: To "apt install nano -y" in the fastest time possible.
Testing from a machine, using Singtel Broadband in Singapore